We recognize that all of our patients are unique and deserve to receive dental care that reflects their individual needs. Our experienced and talented dental team is committed to working with you and your family to create a comfortable, stress-free, and rewarding dental experience every time you visit our practice.
We are pleased to welcome you and your family, and we look forward to working with you.
---
Our Office Staff
---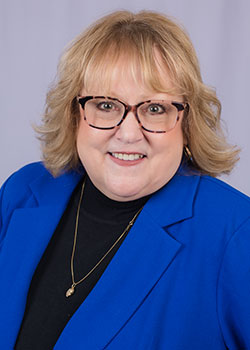 Brenda
Practice Manager
With a total of 40 years of experience in accounting and human resources, I joined the GS Dental team in 2016. We're so much more than just a team, though; we're family! Every day is a good day when I'm here.
I've been happily married for 50 years and am a proud parent of two grown children, two wonderful grandchildren, and one cherished great-grandchild. In my free time, I enjoy getting lost in a good book and channeling my creativity through painting. My community involvement takes me to church, where I find fulfillment in my faith and the sense of belonging to a larger, caring community.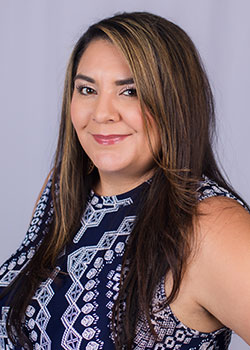 Amanda
Office Manager
I have the privilege of working closely with our patients to ensure they make the most of their insurance benefits, handling billing, managing appointments, answering phones, and ensuring our office is always well-stocked with supplies. What I truly cherish about my role is the profound connection I've developed with our patients. I've had the pleasure of meeting some of the most wonderful individuals, and there's nothing quite like helping them understand their treatment goals and working alongside them to achieve those aspirations.
I've been happily in love with my spouse for almost two decades. We share a passion for travel and the great outdoors, with our adorable "monster" dog, Kilo, who's always by our side during our adventures. He's not just a pet; he's family, and we adore him. I also find immense joy in the kitchen, indulging my love for cooking, and then cozying up at home for movie nights—it's the perfect way to unwind.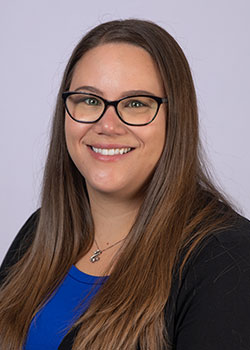 Cobey
Financial Coordinator
My primary responsibilities involve presenting our patients with comprehensive treatment plans and guiding them through their various financial options. Yet, what truly makes my day is the opportunity to build lasting relationships with our patients. Witnessing their smiles transform and seeing the positive impact we have on their lives is incredibly fulfilling.
When I'm not helping people achieve their dental goals, you'll find me in the heart of the mountains, exploring the trails on my trusty side-by-side. I also share my life with a beloved fur baby, whose companionship adds an extra layer of joy to my days.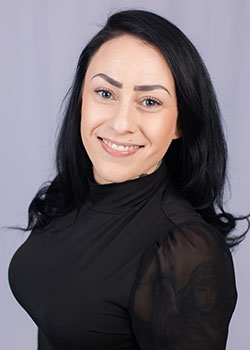 Brandy
Scheduling Coordinator
My journey in the dental field has been a dynamic one. It all began back in 2004 when I started as a dental assistant, honing my skills and passion for patient care. By 2006, I transitioned to the front desk, expanding my role to encompass answering phones, handling insurance matters, and efficiently scheduling our patients. In 2010, I had the privilege of stepping into a management position, further enhancing my ability to provide top-notch service.
Beyond my professional life, I'm proud to call New Mexico my home, and I share it with my amazing 14-year-old son, who's recently started high school. Together, we share a deep love for travel, seeking out adventures and experiences that broaden our horizons. When football season arrives, you can spot me cheering for my beloved team, the Las Vegas Raiders!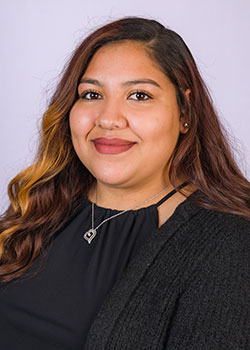 Lizbeth
Scheduling Coordinator
My daily tasks involve answering phones, arranging appointments, extending warm greetings to our valued patients, and ensuring that all their information is accurately logged into our systems. My responsibilities also include managing financial aspects like collecting payments. But beyond these tasks, what truly lights up my day is the opportunity to interact with and assist our patients. I find joy in helping them navigate their appointments and ensuring their experience with us is seamless and pleasant.
On a personal note, I'm proud to be bilingual, which allows me to connect with a diverse range of patients. When I'm not at work, you can often find me outdoors; whether it's swimming in the summer or simply soaking up the sun, I'm a true outdoor enthusiast. The greatest joy in my life, however, comes from spending quality time with my spouse, child, and our beloved dog.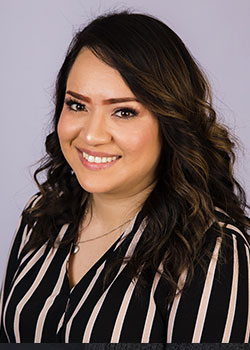 Andrea
Scheduling Coordinator
I was raised in Phoenix, Arizona with my mom and three older sisters. I went to Phoenix Dental Assistant School in 2018 and was a Dental Assistant for two years.
In 2020 I started to work at the Front Desk as a Scheduling Coordinator for GS Dental. My job is to greet patients, answer phones, schedule appointments, and manage financial aspects like collecting payments and handling insurance matters.
In my personal life, I love to go to the movies, take road trips, and spend time with my son.
---
Our Dental Hygienists
Our team of dental hygienists helps patients lead healthy lives through dental health education, teeth cleanings, radiographs, preventive care, and collaborating with Drs. Sill and Potter. Their focus is on caring for each patient as an individual with unique goals and needs.
---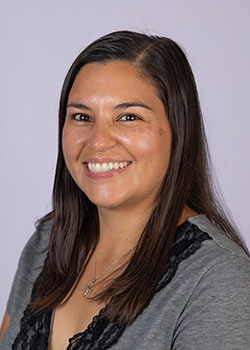 Analysia
Dental Hygienist
I am passionate about oral health and building meaningful relationships with my patients. I graduated from the San Juan College Dental Hygiene program in Farmington, where I gained the knowledge and skills to provide top-tier care to those I serve. Beyond my everyday responsibilities, I've also dedicated my time to volunteering for organizations like Mission of Mercy and Smiles for Kids, which have allowed me to extend my commitment to oral health beyond the office and into the community.
In my personal life, I share my days with Penny, my adorable little dog. When I'm not at work or spending time with Penny, I relish every moment with my cherished family and friends. I also love the outdoors, and I indulge in activities like camping, fishing, and hunting.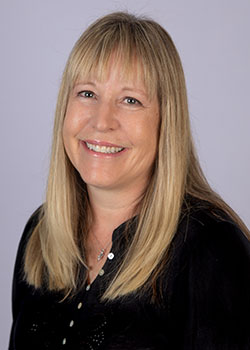 Corinna
Dental Hygienist
I have a Bachelor of Science in Dental Hygiene from the University of New Mexico, which I earned in 1987. What truly makes my profession rewarding is the special connections I've cultivated with my patients over the years. These relationships are more than just professional; they're built on trust, care, and a shared commitment to oral health.
I'm fortunate to share it with a loving spouse and two wonderful grown daughters, who are carving their paths in New York and Oregon. When I'm not helping patients achieve their best oral health, you'll find me hiking, biking, and swimming. Reading is another passion of mine. Beyond my personal pursuits, I'm actively involved in my community, contributing to projects like Project Share and supporting breast cancer awareness, where my heart finds fulfillment in helping others.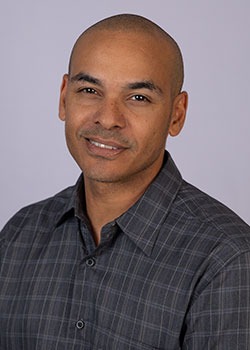 Damien
Dental Hygienist
I graduated from the University Of New Mexico in 2001. Here at GS Dental since 2006, I've dedicated my career to ensuring optimal oral health for patients.
Beyond my clinical duties, I enjoy establishing warm and caring relationships with patients, fostering trust and a commitment to their long-term oral well-being.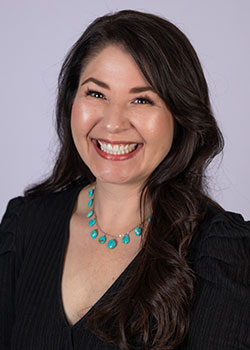 Jonni
Dental Hygienist
I hold a Bachelor's degree in Dental Hygiene, which I proudly earned in 2012. My journey in the dental field has been immensely rewarding, and what truly fuels my passion is the opportunity to care for patients and get to know not just them but their families as well. Building lasting relationships with our patients is at the heart of what I do, and I find great satisfaction in helping them maintain their oral health.
Originally from Minnesota, I moved to the vibrant city of Albuquerque in 2002. Family is paramount to me, and I'm married with two wonderful children who bring boundless joy to my life. Our family is complete with Jimmy, our beloved and somewhat spoiled dog!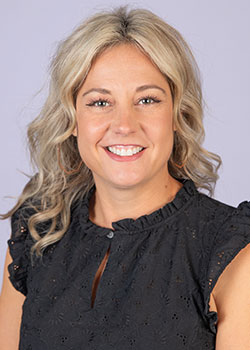 Melissa
Dental Hygienist
I earned my Bachelor of Science degree in Dental Hygiene from The University of New Mexico, which has provided me with a strong foundation for my career. In addition to my role as a dental hygienist, I hold a Certified Dental Assistant (CDA) qualification, enabling me to contribute as an Instructor at CNM for the Dental Assisting Program. However, what truly brings me fulfillment in my professional life is the opportunity to care for our patients. I take immense joy in making a real difference in their outlook on oral health and the overall experience they have in a dental office.
In my personal life, I'm the proud mother of two wonderful children and three lovable dogs. We share a deep passion for the great outdoors, engaging in a wide array of activities together, from hiking and camping to backpacking, bike riding, and running. Living here in the scenic landscapes of New Mexico allows us to relish these outdoor pursuits year-round!
---
Our Dental Assistants
Our exceptional team of dental assistants ensures that patients receive the best care in a safe and welcoming environment, and assists Drs. Sill and Potter with various dental procedures.
---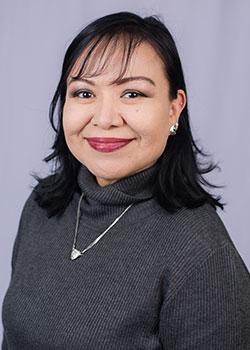 Miranda
Dental Assistant
My journey in dentistry began at Carrington College, where I acquired my license in dental assisting. In my role, what I find most fulfilling is working directly with our patients, putting a smile on their faces, and making them laugh. These moments of shared laughter and connection add a special touch to my work, making each day enjoyable and rewarding.
My life is enriched by my two amazing children and the loving support of my wonderful family. Our home is complete with our four big, lovable dogs and two cats, turning each day into a joyful and bustling adventure. My love for the outdoors comes to life through activities like going on walks, biking, and hiking, while in the kitchen, I take pleasure in cooking and experimenting with new recipes.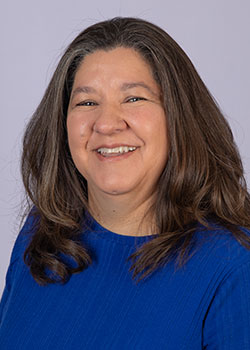 Monica
Dental Assistant
My career began in 1994 after graduating from Pima Medical Institute for dental assisting. Here at GS Dental, we share a common commitment: providing the best possible care to all our patients. I'm proud to be part of a dedicated team that works cohesively to ensure our patients receive the highest quality of dental care and attention. It's incredibly rewarding to be part of a group that prioritizes patient well-being and collaborates effectively to make it happen.
Outside of the dental office, my life is enriched by my three beloved dogs and a charming parrot, each bringing their unique personalities and joy to my days. Recently, I made a move to the serene and beautiful East Mountains, and I've fallen in love with the scenic surroundings and the tranquil way of life here.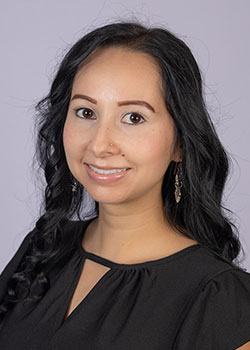 Sydney
Dental Assistant
I attended Central New Mexico Community College's dental assisting program, where I earned my credentials in 2014. What I find most gratifying about my role is the opportunity to make a positive impact on our patients' lives. Whether it's helping them through their dental procedures or simply getting to know them on a personal level, fostering these connections with our patients is very fulfilling.
I share my days with my loving husband and our four-legged companion, Stormi, who adds an extra layer of joy to our home. I love spending quality time together, watching football games, baking, and listening to music.
Tiffanie
Dental Assistant
My journey in the dental profession began with successful completion of my education in dental assisting in 2003, and it has been a beautiful and fulfilling path ever since. Throughout my career, I've had the privilege of working alongside some truly incredible doctors and dental professionals.
What truly lights up my workday is the opportunity to interact with my patients. Their smiles are the reason I smile, as I find immense joy in healing and helping those I care for. The warmth and kindness of their souls, evident in the smiles that greet me each day, fill my heart with gratitude and appreciation. I consider it a privilege and an honor to be part of this close-knit dental family, united by a shared commitment to delivering exceptional patient care.